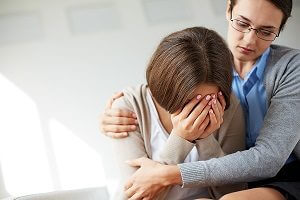 Have you ever seen a family member, friend, colleague or a perfect stranger having a bad day?  I have and when that happens, my first instinct is………how can I make their day?
I want to encourage them and make them smile.  I want to make sure they know they are valuable to many people.  My goal everyday is to let everyone around me know they matter and they are loved.
Today, I want to show you that it can be fairly easy to make someone's day.
ENCOURAGEMENT
The truth is I'm an optimistic person and I truly care about people.  I physically feel the pain of others if they are hurting.  I feel it in my stomach when they cry or are in physical or emotional pain.  It's more than empathy and compassion.  It's a strong feeling of wanting to help those in need.
This is something that I have felt even as a small child.  If you are stuggling I want to make sure you're ok.  I am overwhelmed with concern for people who are upset, trying to handle their situation and felling like they have no one who cares.
Here's my little bit of wisdom…..we can't fix it.  We can't take away the pain or suffering that someone else is going through.  We can hold their hand, give them a hug and LISTEN.  Let them talk and no matter how much you want to say THE RIGHT thing just LISTEN. Many times my words just make things worse which is the exact opposite of what my goal is.  I call this, "foot in mouth" syndrome.  So BREATHE.  Let them vent…….be with them.  Ultimately, this comforts them and they know someone is there and that person cares.
It's simple really, you let them talk and you LISTEN.  By you being there, you are bringing them what they need at that moment.  They know that they are not alone and in that instant that is what helps.  You don't realize how just being there with them helps.
To make someone's day:
Be there
Listen
Send a "hang in there" or "I'm thinking of you" text
Write a note and send it in the mail.  This is something that requires your time.  There is something about getting a card or letter in the mail.  It's living proof that someone loves you.  They care enough to take the time to write and send you a note to tell you how much you are loved and thought of!
Be creative – bring them a meal, send flowers, take the time to call and talk to them
Do something that you would love done for you
10 AMAZING THINGS ABOUT YOU, YES YOU!
You are AWE-inspiring.
You can reach the stars if that's your goal.
Don't compare yourself to other people – – – let them compare themselves to YOU!
Obstacles will come so be prepared to "hurdle them".
You are powerful.
Don't give up – – – you're so close to what you have been working so hard for!
You are exquisite.
Nothing can stop you.
Be open to change….it's hard but worth it!
Know your value — YOU ARE PRICELESS!
I know that reading these things you might be saying to yourself, that's not me.  These are all truths about you.  You may have a hard time seeing these things about yourself but they are all true.  Read them over and over until you believe them and can say to yourself YES this is me!
LOVE
I know that we are all busy and we have lives.  There are people all around us that are hurting, depressed, have no hope, and they just need someone to "see" them!  When we take the time to look around, there's no doubt we will see those who need us.  Are we actually willing to stop what we are doing to do something for those in need?  In that moment it could be life changing for that person but more importantly it could change us as well.
It doesn't have to take a lot of your time.  Just think, if all of us stopped for a few minutes and looked around with the sole purpose to see someone in need, then did something about it…..what would our world look like?  Every small act of kindness will make HUGE impact. Would you be willing to put yourself out there?
My challenge for myself is to take the time to be available.  It will not only make someone's day, it always makes mine too!  Will you join me in this challenge?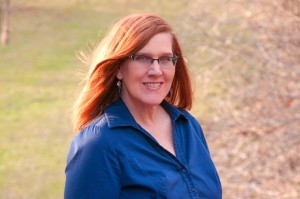 Did this post make you think about those you know or don't know but you've seen?  Maybe this is how you live all the time.  I would really like to know what you think of this post.  Please leave me your comments and feel free to share this post with your family and friends!  I hope this week brings you great joy!  Contact me at shelly@mel.paulcarlwebdev.com.  I look forward to hearing from you.  All my best,  Shelly XOXO
https://melodycreek.com/wp-content/uploads/2016/10/Hello-Mondays-Fall.jpg
767
1024
Shelly Whyland
https://melodycreek.com/wp-content/uploads/2016/02/melcreek_side-white-300x123.png
Shelly Whyland
2016-10-30 23:59:51
2016-10-31 11:05:41
Hello Monday's: How to Make Someone's Day