Life is a Journey
ENCOURAGEMENT
Have you ever thought of yourself as a tour guide on this road we call life?  I have.  We come in contact with so many people in need of "directions." When they ask for directions I feel it's up to us to hand them the map that show's them the way.
Life is a journey, it's not a destination.  GPS is great, but part of the adventure is discovering all the places along the way that are off the beaten path, right?!  The places that only the locals know about!  The really cool secret places.  Like a local watering hole, hidden waterfalls, an underwater cave.  A special place that you probably passed by and didn't even know it was there.
You don't find these places on your gps.  You can only get there by knowing and listening to others who've been there before you.   You have to ask for these directions because they usually aren't on a map or in a gps. If you knew the coordinates, then you could use a gps I guess.
Look, even with a GPS we all get lost because they take us such crazy routes sometimes.  And we trust them so much we have a generation that doesn't even know how to read a map (I wonder if they know which direction North is?) If you've ever been Geo-cashing/treasure hunting you absolutely know what I'm talking about.  And we've all heard the words "re-calculating".  Am I right?
I love road trips and traveling it's always an adventure for me!  The excitement and anticipation of getting there is my favorite part.  Yes, I enjoy the destination once I arrive,  but it's the trip, the whole, what awesome part comes next, and who am I going to meet along the way, that really makes the journey for me.
Our lives are a journey, so what awesome part is next?!
POSITIVE QUOTE
"Life is not about waiting for the storm to pass, it's about learning to DANCE in the rain."~Unknown

   10 Things To ENCOURAGE YOU (YES, YOU!)
1. Don't be distracted from your dreams.
2. Life isn't about being the BEST. (but I think YOU ARE!!!) It's about being better than you were yesterday!
3. You are inspiring.
4. Be ready:  Amazing things are coming your way.
5. Appreciate who YOU are!
6. HOPE conquers FEAR.
7. Not feeling today?  That's ok! You get a brand new day tomorrow and it can be GREAT!
8. YOU belong.
9. When you plant KINDNESS you harvest LOVE.
10. You make this world a better place!
LOVE
Since I started this blog talking about journey's it made me think of vacations.  Here's a thought wouldn't it be amazing to live a life that we wouldn't need a vacation from?  A life that is so awesome, stress-free, perfect for you that every aspect of it is like being on vacation every moment of every day.  Is it possible? Am I crazy to think that it's possible?  Maybe it's retirement.
I asked, it's not retirement.  Well, according to my resources of the people I asked say, it isn't.  My sources, who wish to remain anonymous, said it's just not going to a normal 9-5 job.  They just do "other things".
I believe it's possible!  I love where I work and the people I work with.  I like getting up and going to work everyday so I know that it's possible to have a job that you love and that makes life pretty sweet.  I'm not bragging but I do enjoy what I do.  I know not everyone has that so it really makes me appreciate what I have all the more.
I also come home from my day job and I get to work with my husband and family with our business.  I am so fortunate to do what I love with the people I love most.  I'm thankful and I know what we have as a family is special. We all have full-time jobs outside of our business so we work long hours which can be stressful but we have each other to keep us motivated.
I'm saying I believe it's possible to have the kind of life that is so amazing that we wouldn't need a vacation from it.   I know there are some people that are struggling with everything in their life,  I'm not trying to down play that struggle at all, I know it's real and it's hard, a vacation from it would be a blessing.  The thing about vacations though, is we have to come back from them eventually.
Let's think about some small changes we could make in our daily lives that can make it a stress-free zone.  I work with an awesome woman at work and we play Pandora in our office. We found a music channel that plays "beach music".
If you've ever had a massage it sounds like the music they play softly in the background.  It's very relaxing and if we are having a  hectic day at work we  put it on that station and it just relaxes us. It's very soothing.  Maybe you could give that a try.  Or you could put a favorite "vacation" photo on your desk.  Simple reminders of a favorite time can bring stress relief and help you to finish your day strong.
You know you best.  Take the time you need each day to de-stress, I have heard that they have adult coloring books to de-stress at the end of particularly hard day.  know that you're awesome and loved beyond measure!  This journey that we are on can be rough but we can make it as stress-free as possible along the way.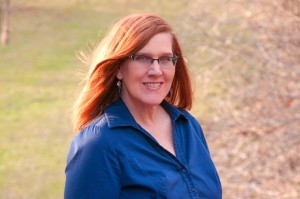 Contact me at shelly@mel.paulcarlwebdev.com and let me know what you think of this week's blog.  Give me your thought's and ideas about ways you de-stress.  I value your input.  Have an amazing day and an incredible week.  Always know that you are awesome and loved beyond measure! All my best,  Shelly
https://melodycreek.com/wp-content/uploads/2016/11/road-trip-2.jpg
233
350
Shelly Whyland
https://melodycreek.com/wp-content/uploads/2016/02/melcreek_side-white-300x123.png
Shelly Whyland
2016-11-14 07:25:29
2017-01-01 15:29:39
Hello Mondays ~ Life is a Journey